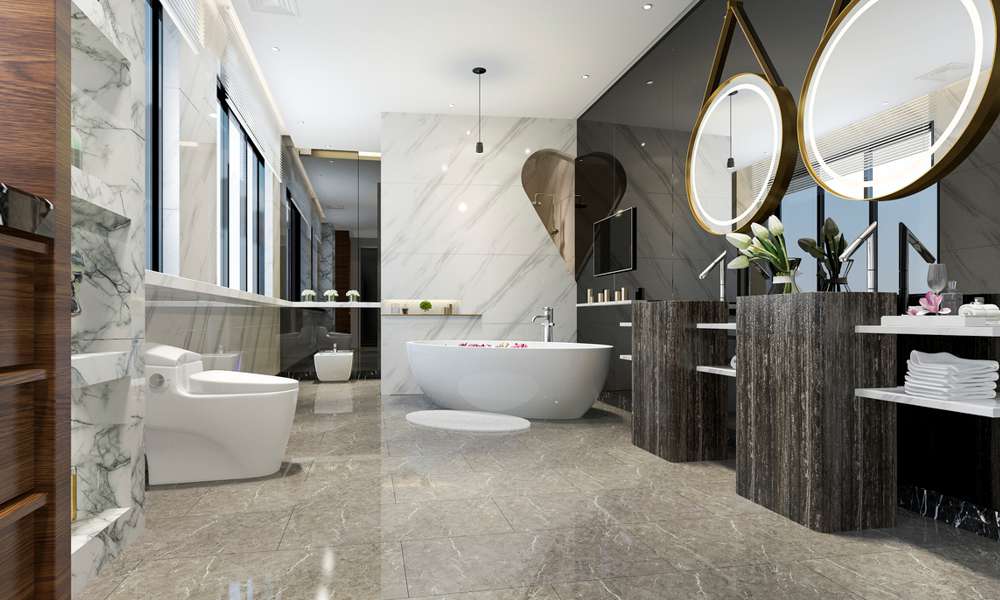 Bathroom Renovations & Marble Flooring Installation Miami
We are committed to providing alternative solutions for your bathroom to help you achieve a new look that fits your budget and lifestyle. Whether you want to totally replace with new, or preserve items and change only what is necessary, our solutions provide style and value that truly exceed the investment.
Bathroom Flooring Installation Services
Jacuzzi & Bathtubs
Bathroom Cabinets
Ceramic Wall & Floor
Tile/Marble
Vanity countertops
Your Dream Bathroom
Whether you already have an idea of what your dream bathroom should look like or if you are looking for some inspiration – we can help you either way to create the bathroom that you need and want. Our design partners at Fontoura Stone will show you what we have to offer, to give you the perfect bathroom for you and your family. If you are looking for a practical room to fulfill all your needs, or a small bit of paradise that will help you relax and take care of yourself, our expert team of designers and builders will help you capture your idea and make it a reality for you.
Bathroom Redesign
Bathrooms in a modern home should be the perfect combination of practicality, beauty, and whimsy. The perfect bathroom should be designed so that its occupants feel relaxed and pampered, and at the same time, fit to meet their every need and demand. Have a bathroom flooring project? Count on Fontoura Stone.