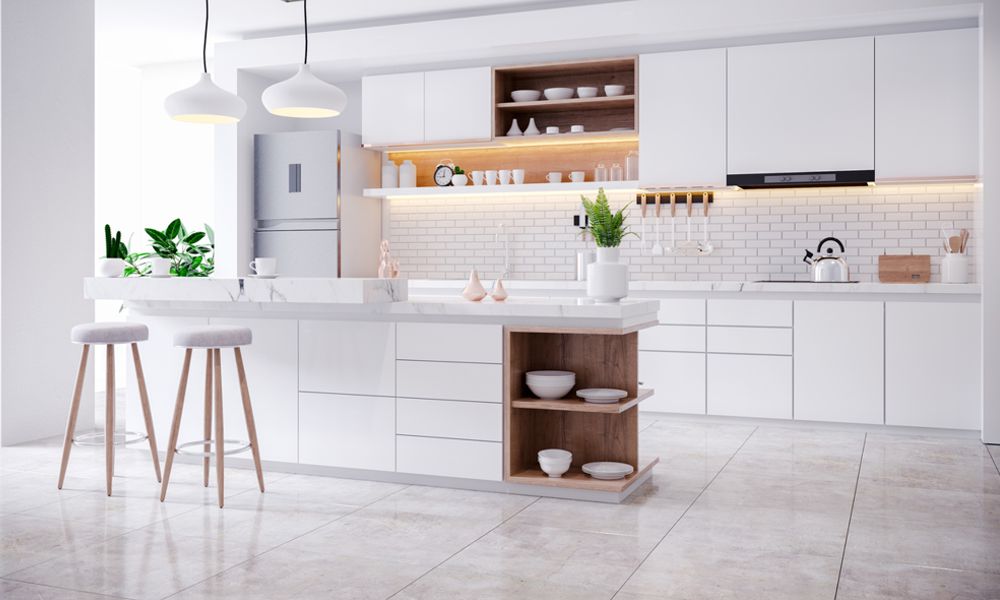 Ceramic & Tile Installation
At Fontoura Stone we specialize in providing top-notch ceramic tile installation services that transform your space into a stunning and functional environment. Our team of skilled professionals has extensive experience in handling all aspects of ceramic tile installation, ensuring exceptional craftsmanship, attention to detail, and customer satisfaction. In this guide, we'll walk you through our comprehensive process for ceramic tile installation, highlighting the expertise and dedication we bring to every project.
Personalized Consultation:
We begin every project with a personalized consultation to understand your vision, needs, and design preferences. Our knowledgeable team will guide you through various ceramic tile options, discussing their durability, style, and suitability for your specific application. We'll also provide expert recommendations based on our years of experience to help you make informed decisions that align with your aesthetic preferences and budget.
Professional Planning and Design:
Our team excels at meticulous planning and design to ensure a seamless installation process. We take precise measurements of the installation area and create a detailed layout plan, considering factors such as symmetry, focal points, and architectural features. This careful planning stage allows us to optimize tile placement, minimize waste, and achieve a harmonious and visually appealing result.
Expert Surface Preparation:
Preparing the surface is a critical step in ensuring the longevity and flawless installation of ceramic tiles. Our skilled technicians thoroughly inspect the substrate, addressing any issues such as cracks, unevenness, or moisture problems. We employ industry-leading techniques and high-quality primers and sealers to create a stable, level, and moisture-resistant surface, providing the ideal foundation for your ceramic tiles.
Professional Installation:
With our team of experienced installers, you can expect a professional and efficient ceramic tile installation process. We utilize premium adhesives and mortars, carefully applying them with precision tools to ensure proper adhesion and long-lasting results. Our technicians pay meticulous attention to detail, using tile spacers and levels to achieve precise alignment and grout joints of consistent width. We work diligently, minimizing disruption to your daily routine while delivering exceptional craftsmanship.
Customer Satisfaction and Maintenance:
At the completion of the installation, our commitment to your satisfaction doesn't end. We take the time to walk you through the finished project, ensuring that every detail meets your expectations. We also provide guidance on proper tile maintenance, including recommended cleaning products and techniques to help preserve the beauty and longevity of your ceramic tiles.
Porcelain Flooring & Installations
Fontoura Stone is your premier destination for top-quality porcelain tile installation services. With our expertise and dedication to excellence, we specialize in transforming residential and commercial spaces into elegant and sophisticated environments. In this guide, we'll walk you through the process of porcelain tile installation, highlighting the advantages of this versatile material and showcasing the exceptional craftsmanship we bring to every project.
Personalized Consultation:
We begin our porcelain tile installation services with a personalized consultation tailored to your unique requirements and design aspirations. Our knowledgeable team will discuss the characteristics and benefits of porcelain tiles, including their durability, versatility, and aesthetic appeal. We'll work closely with you to understand your vision, style preferences, and budget, providing expert guidance to help you select the perfect porcelain tiles that will elevate your space.
Design Assistance and Planning:
Our team of skilled designers and installers are experienced in planning and executing flawless porcelain tile installations. We take meticulous measurements of the installation area, considering the layout, patterns, and architectural features to create a design plan that maximizes the beauty and functionality of your space. We collaborate closely with you, offering design suggestions and incorporating your input to ensure a personalized and visually stunning result.
Surface Preparation and Substrate Evaluation:
To achieve a flawless porcelain tile installation, proper surface preparation is crucial. Our professionals meticulously evaluate the substrate, ensuring it is structurally sound and suitable for tile installation. We address any imperfections, such as cracks, unevenness, or moisture issues, using advanced techniques and high-quality primers and leveling compounds. Our attention to detail during the preparation stage guarantees a solid foundation for the porcelain tiles and helps to prevent future issues.
Expert Installation Techniques:
Fontoura Stone pride ourselves on our expert installation techniques, honed through years of experience and extensive training. Our skilled craftsmen utilize the latest tools, adhesives, and leveling systems to ensure precise and efficient installation. They carefully lay each porcelain tile, ensuring accurate alignment, consistent spacing, and proper adhesive coverage. With an acute eye for detail, we deliver flawless installations that exceed industry standards.
Grout and Finishing Touches:
The grouting process is where the true beauty of porcelain tiles comes to life. Our team employs the highest quality grout materials and techniques to achieve clean lines and seamless transitions between tiles. We meticulously clean excess grout, ensuring a smooth and polished appearance. Our dedication to the finishing touches extends to providing expert advice on grout color selection, which can greatly enhance the overall aesthetic impact of your porcelain tile installation.
Post-Installation Care and Maintenance:
At Fontoura Stone we believe in long-term customer satisfaction. Once your porcelain tile installation is complete, we provide comprehensive guidance on post-installation care and maintenance. We share valuable tips and recommendations to help you keep your porcelain tiles looking their best for years to come. Should you have any questions or concerns, our team is always available to provide ongoing support and assistance.